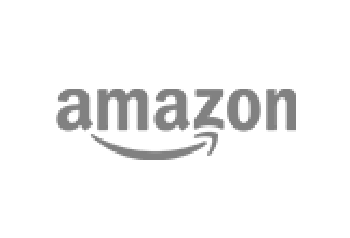 Help in-person and virtual groups collaborate

Quick assessment that's easy to apply

Tools to solve tough challenges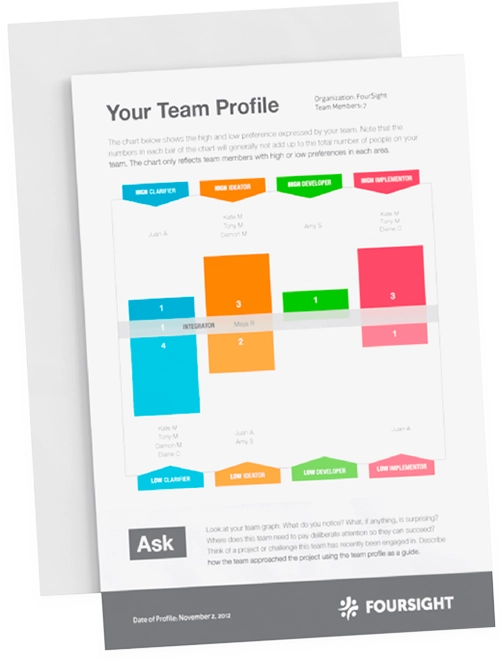 Individual + Team Assessment
Reveal your team's problem-solving superpowers and blind spots.
With Foursight, your team members gain a deeper understanding of their individual thinking styles and how they can best contribute to the group's problem-solving success.
Increase group effectiveness

Reduce conflict

Foster creative problem solving

Spark innovation

Support design thinking, lean and agile approaches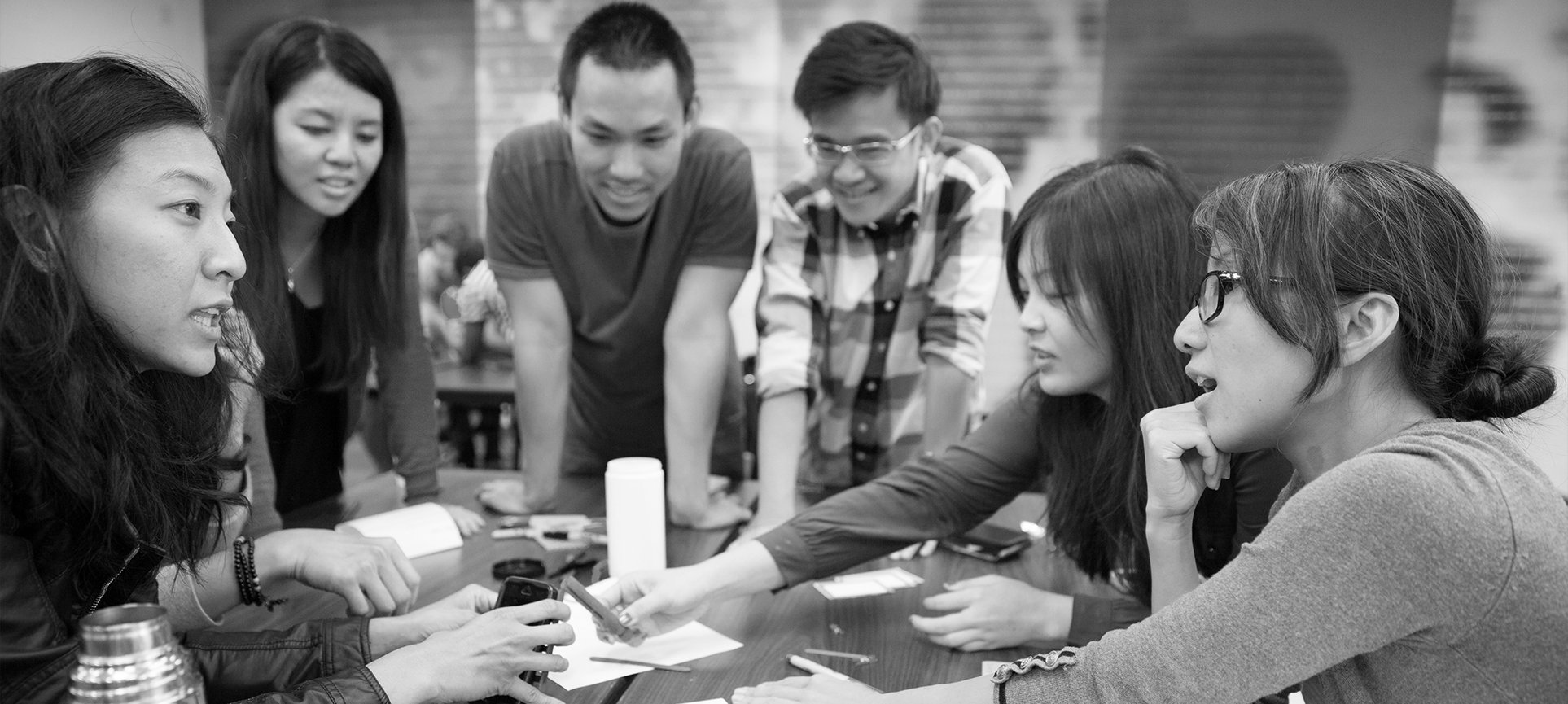 FourSight® training gets teams into action
First, discover your own approach to problem-solving. Then get tools to do it better.
Your preferred thinking style shows where you may be under- or over-doing key stages necessary to solving complex problems. It also reveals where you may be causing conflict on the team. Each style is essential to finding a solution. Once you find your approach to problem solving with the FourSight assessment, you can get the tools to help you and your team work better, smarter, faster. Together.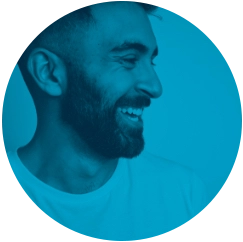 CLARIFY

Clarifiers do their homework, but...
Clarifiers may suffer from analysis paralysis.

FourSight's structured approach gives them confidence to move ahead.

IDEATE

Ideators think big, but...
Ideators sometimes overlook the details.

FourSight's tools for analysis help them get the details right.

DEVELOP

Developers get things right, but...
Developers can get stuck working out the perfect solutions.

FourSight's action orientation helps them be more agile.

IMPLEMENT

Implementers get the job done, but...
Implementers may leap to action too quickly.

FourSight's 4-stage process helps them think things through.
Who We Help
Bring FourSight® to your team, organization,
classroom or practice.
What Others Are Saying


If you need more creative solutions, figure out which of the thinking archetypes need to put their heads together.

FourSight creates training tools to help individuals and teams solve problems.


FourSight has created a four-prong method used by businesses and in classrooms to help promote and demystify the creative process.
FourSight is the most efficient way to teach teams to be more innovative.
IBM Research Study "Creating, Growing and Sustaining Efficient Innovation Teams"
"FourSight is my 'go-to' lens for any work relating to teams and collaboration."
"Your innovation class was the best training I've had in 20+ years at UPS."
Alex O, New Product Development Director
"FourSight helped us harness the creative power of our organization."
"The net payoff of using FourSight is increased capacity for solving complex organizational challenges."
David G, Sr. Director, Global Talent Management
"Simply put, Foursight helps teams perform better."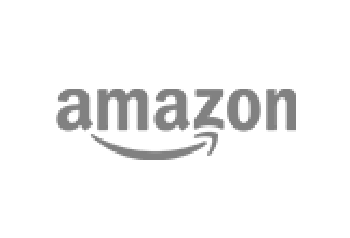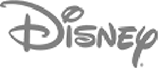 Latest Case Studies
Success Stories

UPS
With its new course "Innovate Like an Entrepreneur," UPS delivered innovation skills to marketing teams and focused employees' problem solving skills on real UPS challenges.

IBM Research Study
Independent research conducted by a legendary inventor at IBM compared team structures and discovered the best way to train and sustain an innovative team.

Estee Lauder
The beauty giant transformed team outcomes with this team challenge program in Australia.
The Fastest Way to Improve Collaboration?
Download the chart "Communicating Across FourSight Preferences" and learn how to leverage the diverse thinkers on your team.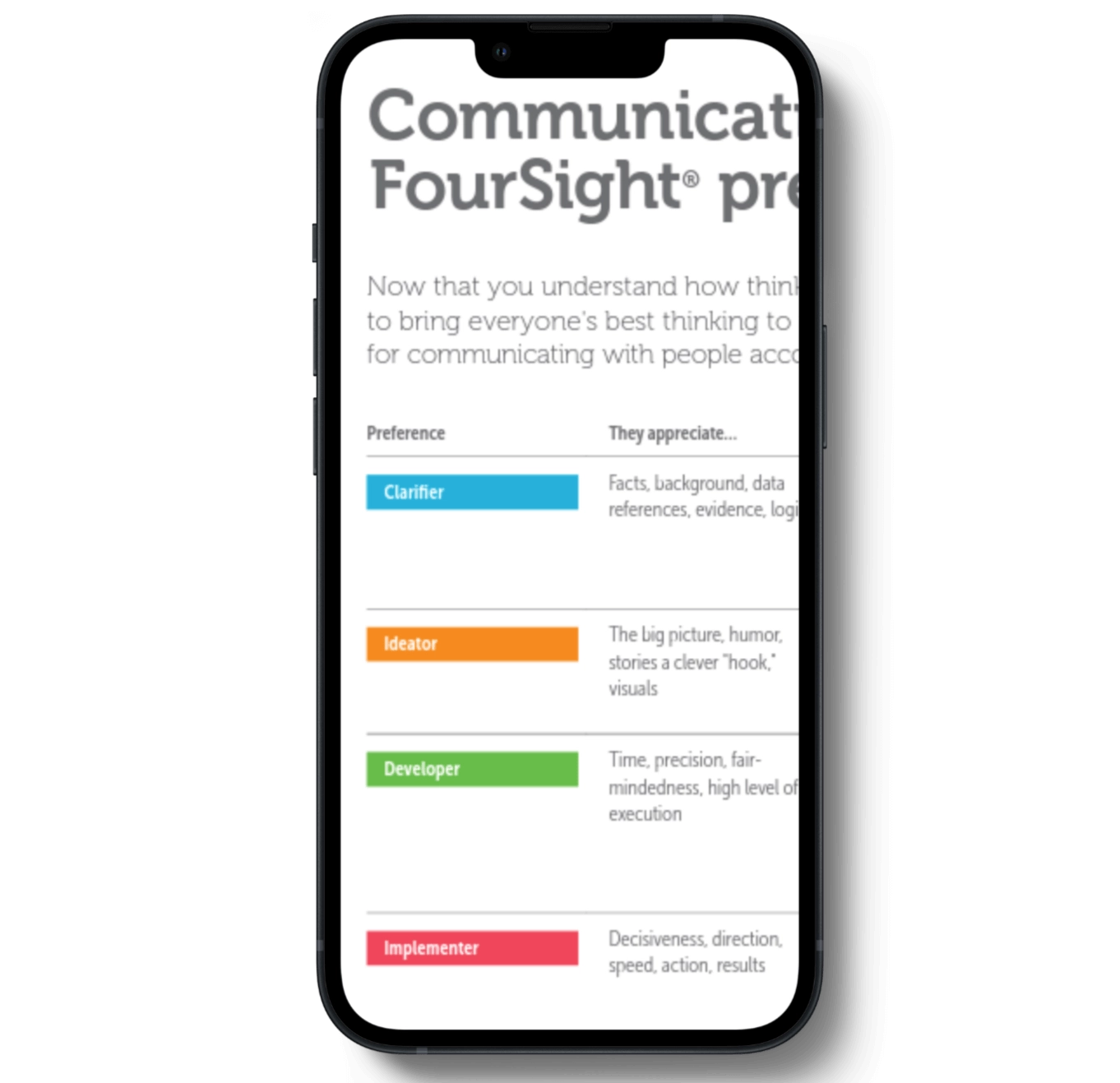 Struggling to collaborate with a remote team?
We get it. Collaboration in a virtual work environment isn't easy. FourSight® training can make it a whole lot easier. Schedule a "FourSight Team Reveal" workshop, and enjoy a fun, dynamic session, led on Zoom by a certified FourSight facilitator. In 2-hours, you'll be working better together.
Not ready for the workshop yet? Download our eBook "10 Mistakes virtual leaders make...and how to fix them" and learn some best practices for successfully leading a remote team.