Help in-person and virtual teams collaborate

Quick assessment that's easy to use

Learn to leverage team diversity
Virtual Team Building
At some point, every
team gets stuck.
That's where FourSight comes in.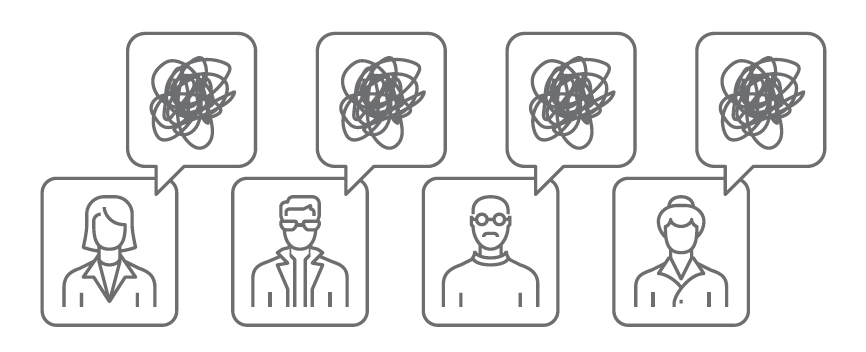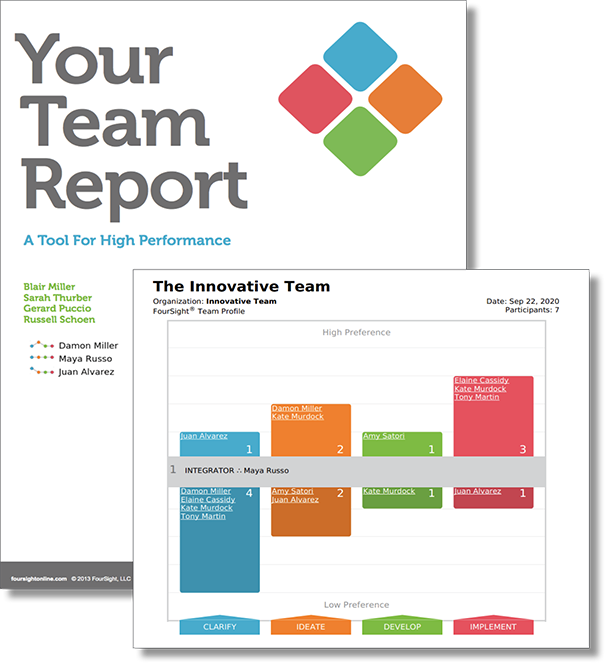 Teams that leverage differences solve problems
more effectively.
Learn to leverage team differences in a dynamic, 2-hour, live virtual "FourSight Mindset Reveal" session. Team members discover data about themselves and each other that can help them reduce conflict, leverage their best thinking and achieve their goals faster.
Benefits:
Discover team strengths.
Avoid blind spots.
Reduce conflict.
Increase collaboration.
Leverage style differences.
Solve problems more effectively.
The 3-Step Plan
Here's
how we do it.


1. Book a 2-hour workshop
1. Book a 2-hour workshop
Fill out the "Find a Facilitator" form so we can match your team with an expert FourSight facilitator.


2. Discover your team's superpowers
2. Discover your superpowers
Take the FourSight Thinking Profile and discover the problem-solving superpowers of each member of your team.

3. Achieve your goals faster
3. Achieve your goals faster
Use the insight you gained from the workshop to leverage thinking differences and solve problems more effectively together.
"Simply put, FourSight helps teams perform better."
"Amazing. Amazing. Amazing. This was exactly what our team needed."
"FourSight is my 'go-to' lens for any work relating to teams and collaboration. It is so simple and 'sticky' that people can have their profile debrief one day and successfully use it as the framework for a decision-making or problem-solving meeting the very next day."
"I started to understand people and deal with difficult people in a better way."
"The entire agency is buzzing about FourSight. The increased self awareness and the greater empathy/understanding of one's collaborators was mentioned in nearly every internal meeting or 1:1 I've had since yesterday's workshop."
Stacie B, Ad Agency President
"The FourSight approach suits our business and our culture, because it combines the hard numbers with an opportunity to generate new thinking and new possibilities."
Mike S, Chief Strategy Officer