Global prestige beauty leaders The Estée Lauder Companies prides itself on having a worldwide reputation for quality and excellence, and has always been held up as a leader for best practice in collaboration.
But in 2015, its Australian Affiliate, based in Sydney, realized that if they were going to maintain their standards something needed to change. The world of commerce was changing fast, and growth had flat lined at just 3% a year. At the same time, e-commerce was growing rapidly and transforming the marketplace.
"We needed to think differently," says Heidi Philps, who is now the HR Director of Australia and New Zealand. "Our corporate learning and development programs were very traditional and they weren't what we needed any more. We couldn't just keep doing business as usual. We needed to inject new ways of thinking into senior leadership and their direct reports."
She had come across the idea of creative thinking skills, something which she felt was missing in their current model, which led her to find FourSight, who agreed to come and work with the team.
The first workshop was a 2 day, off-site workshop with the top 50 leaders in the organization. Although met with a bit of initial skepticism, Heidi asked the team to come with an open mind. That risk paid off: the team absolutely loved it. "It was one of the best two day workshops we've ever run," Heidi says.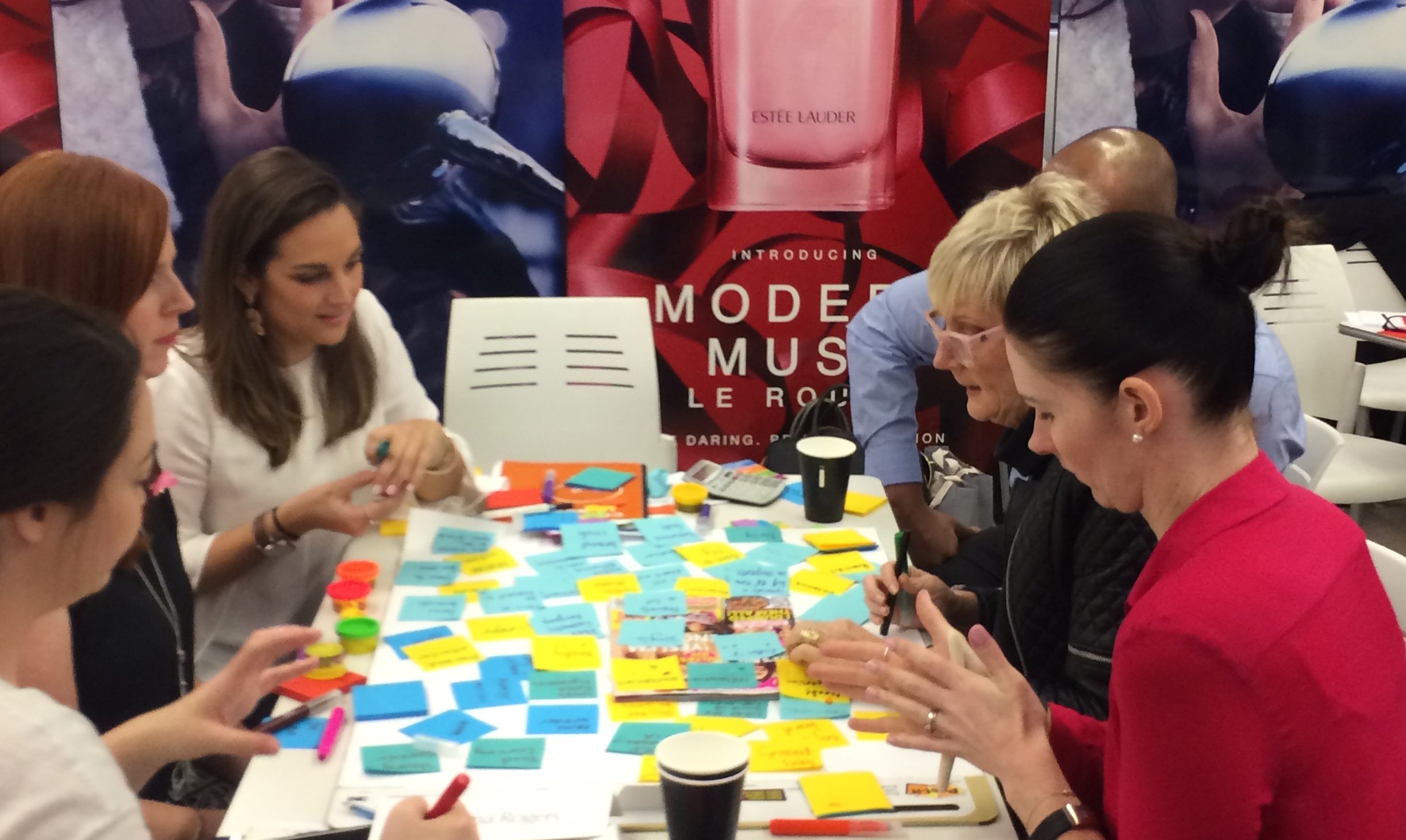 That first workshop introduced the team to concepts of creative thinking, including deferring judgment, and deliberately giving time for diverging and converging on new ideas. They were also trained in the different thinking styles of the FourSight model, and given both individual, large team and small team profiles to understand the thinking preferences of everyone on the team. This gave them invaluable insights into how they worked together to solve complex problems and where they could improve.
"It was amazing. The FourSight Facilitator did a phenomenal job. It was a complete mindset shift for us. It used to be the biggest personalities and the loudest voices get heard most. FourSight gave us a way to work to make a massive leap forward in the way we collaborated."
"We realized that we had a heavy reliance on implementers [team members with an innate preference for implementing ideas] and needed to get better at ideating [coming up with novel and valuable new ideas]. It really shifted how we were thinking," says Heidi.
Heidi comments that one of the things that made this workshop unique was that afterwards it had the full support of leadership, so it was seen as more than just one-off HR initiative. Each functional team was gifted a creative thinking tool box, and the creative problem-solving methodology became a part of the day-to-day dynamics of the company.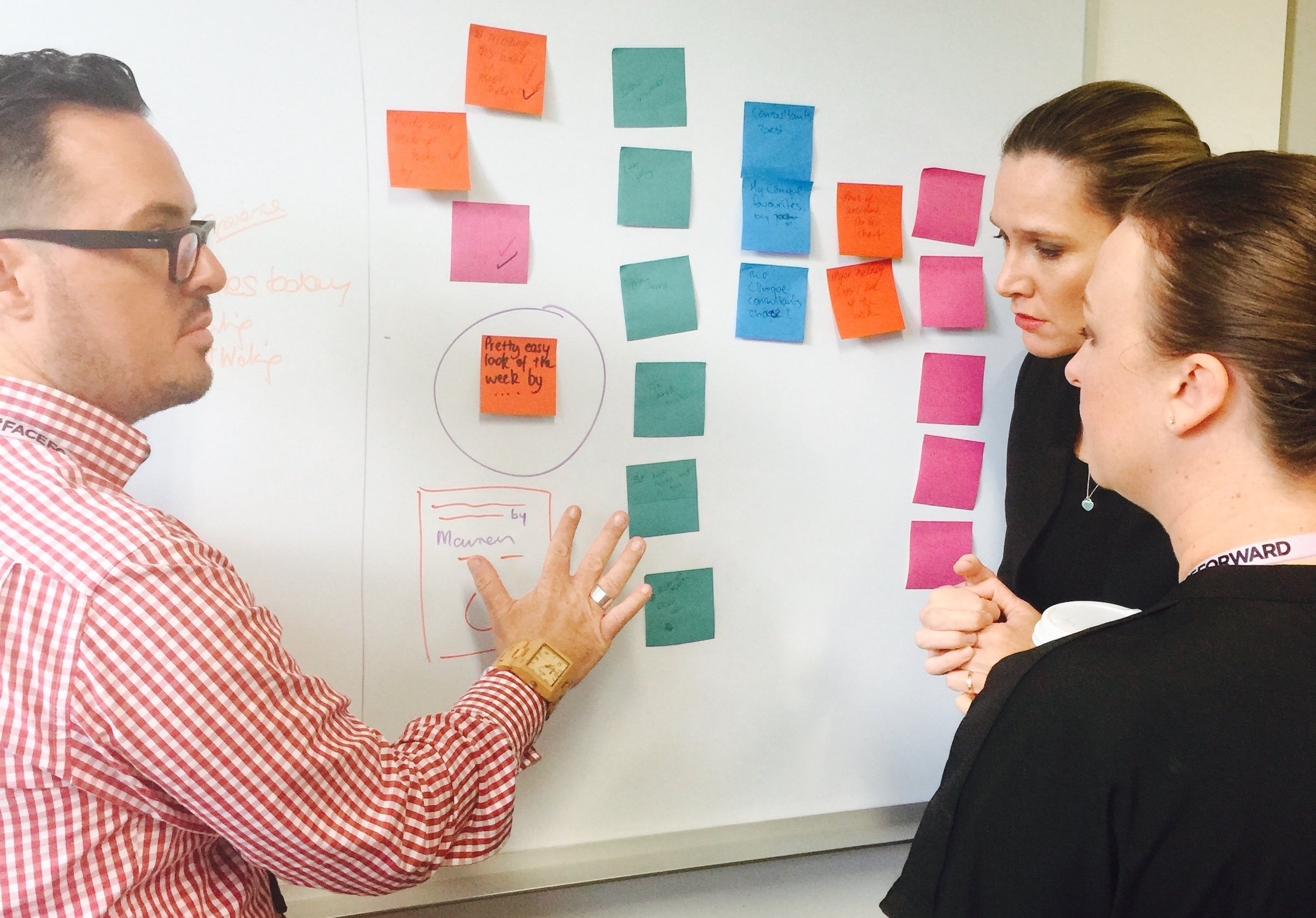 It was so successful, in fact, that Estée Lauder brought FourSight back again in 2017, to work with another 35 team members. This time, the focus was on building cross-functionality – bringing people together who would not usually work together and giving them the opportunity to have input into shaping the Affiliate's strategy and apply new thinking to the challenges they were facing.
"It was really important to have a common, shared language for thinking about creativity," Heidi says. "We brought together the design team with the brand and marketing team with people in finance, HR and the supply chain people…all talking the same language."
The chance to apply new thinking to strategic decisions not only supported collaboration; it also had a measurable effect on the bottom line – a year after introducing FourSight to Estée Lauder, the organization experienced double digit growth, which Heidi attributes directly to the new way of thinking.
One of the things that Heidi appreciates about FourSight is that it crosses across disciplines, expertise, age and capabilities. "Initially, some people associated creative thinking just with the design team, and some of our younger team members were more open to it than some of the older ones" she says, "But it soon became obvious that this was relevant to everyone. The tools are simple. Anyone can do it. But they're incredibly effective."
Now, the company continues to benefit from the FourSight approach and it is incorporated into the day-to-day culture of the entire Australian Affiliate. "We use it every day," she says. "It's just part of our culture now."
"It was money that was so well-spent," Heidi says. "Investing in FourSight to come and work with us was definitely worth it."
"I can't speak more highly of the FourSight process. It's just great."
---
Author Anna Lidstone is a writer, storyteller, communicator, creative engagement specialist and creativity and innovation facilitator who lives in Canada.
---
FourSight conducts creative thinking training with organizations all over the world. If you are ready to stop doing "business as usual" and to find new ways of thinking to navigate the challenges of the 21st century, click below for more information.